Doing Things Differently
The Pearson Centre for Progressive Policy does things differently. This is evident not only by our take on policy issues, but in how we present issues and organize debate.
Forum for discussion
Above all, we strive to stimulate discussion and debate on important topics of public policy.
Evidence-based
We're not interested in polemics or unsubstantiated opinion; all of our content is backed by evidence-based research.
Multi-generational
Striving to connect innovative thinking with on-the-ground experience, we encourage those of all ages to join in the discussion
Our Initiatives
What are Your Thoughts About the Canadian Flag? Invitation to a National Conversation
In this Year of Canada 150 we've launched a national—and indeed international—conversation on what the flag means to people.  Please join in.  Send us your thoughts in words, pictures or videos. What do you feel the flag stands for and what does it mean to you?  Keep the words to under 150 and the videos to under 60 seconds and we'll post them.  The only requirements are that you be respectful and you post in English or French so they can have the widest reach.
Please send them to: Flag Project Coordinator, Pearson Centre: info@thepearsoncentre.ca
This conversation culminates on Canada Day July 1, although the site will remain open after that.
Learn more.
Lester B. Pearson and his contribution to Canada.
Learn more.
New Members of Parliament share their thoughts and plans for the upcoming year.
Learn more.
An innovative series of policy proposals that are bold, progressive, innovative and future-focused.
Learn more.
What Progressives Are Saying
The significant contributions made by Canadian co-operatives to their local and regional economies show that they can profit financially while holding true to their fundamental values of self-help, equity, equality and sustainability.
—Hon. Mauril Bélanger, M.P.
We are all Pearsonians
—Rt. Hon. Kim Campbell
Thank You to Our Partners & Past Sponsors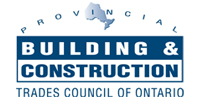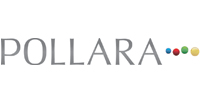 Significant Donors
Gail Asper and Michael Paterson
Hon. Lloyd Axworthy, CC
Andrew Cardozo
Charles S. Coffey, OC
Russell Gibson
Harvey Glatt
Hon. Margaret McCain, OC, ONB
Karen Mock, Ph.D.
Richard Patten
Sandra Pupatello
Sharon Sholzberg-Gray
Dalton McGuinty