For more information, please contact info@thepearsoncentre.ca.
We are very pleased to confirm that Natural Resources Minister the Hon. Jim Carr, MP for Winnipeg South Centre, will be speaking at the Pearson Centre Pursuing Justice Launch Gala featuring the Hon. Irwin Cotler,
in Toronto on March 31 at the Omni King Edward Hotel with cocktails beginning at 5:30 p.m.
He will be joining an incredible line – up of Federal and Provincial Parliamentarians past and present and progressive community leaders including:
Rt. Hon. John Turner,
Sandra Pupatello and Monte Kwinter, MPP, York Centre Event Chairs
Hon. Madelaine Meilleur, MPP, Ottawa Vanier and Attorney General of Ontario, bringing greetings
Indira Naidoo-Harris, MPP, Malton and Parliamentary Assistant to the Minister of Health and Long-Term Care. – Dialogue Moderator
Hon. Jim Bradley, MPP, St. Catherines, Deputy Government House Leader and Chair of Cabinet
Hon. Stephen Del Duca, Vaughan and Minister of Transportation
Hon. Reza Moridi, MPP, Richmond Hill and Minister of Research & Innovation; Minister of Training, Colleges & Universities
Hon. Yasir Naqvi, MPP, Ottawa Centre, Government House Leader; Minister of Community Safety and Correctional Services
Bill Blair, MP, Scarborough Southwest and Parliamentary Secretary to Minister of Justice and Attorney General of Canada
Anthony Housefather, MP, Mount Royal
Michael Levitt, MP, York Centre
James Maloney, MP, Etobicoke – Lakeshore
Marco Mendicino, MP, Eglinton – Lawrence
Francesco Sorbara, MP, Vaughan – Woodbridge
John Fraser, MPP, Ottawa – South
Senator Art Eggleton
Hon. Jean Augustine, Former Minister of State for Multiculturalism and the Status of Women
Hon. John Baird, Former Minister of Foreign Affairs
His Excellency Rafael Barak, Ambassador, Embassy of Israel in Canada
Olivia Chow, Former MP, Trinity Spadina
Hon. Margaret McCain,
Dalton McGuinty, Former Premier of Ontario
Hon. Roy McMurtry, ON OOn, Former Chief Justice of Ontario, Former Attorney General of Ontario
Dr. Karen Mock, Human Rights Advocate
Hon. Bob Rae, Former Interim Leader, Liberal Party of Canada and Former Premier of Ontario
Hon. Gerry Weiner, Former Minister of Multiculturalism and Citizenship
And many more
Honorary Committee
Hon. Jean Augustine, CM
Hon. Lloyd Axworthy, CC
His Excellency Rafael Barak
David Caplan
Olivia Chow
Hon. Sheila Copps, OC
Sen. James S. Cowan, QC
Hon. Ken Dryden, OC
Anthony Housefather, MP
Hon. Michael Ignatieff
Hon. Peter Kent, MP
Michael Levitt, MP
Hon. Margaret McCain, CC, ONB
Dalton McGuinty
Hon. Roy McMurtry, ON OOn
Marco Mendicino, MP
Hon. Reza Moridi, MPP
Sen. Nancy Ruth, CM
Rob Oliphant, MP
Hon. Landon Pearson, OC
Hon. Yasir Naqvi, MPP
Hon. Bob Rae, PC, CC, OOnt, QC
Hon. Judy Sgro, MP
Hon. Murray Sinclair
Francesco Sorbara, MP
Hon. Gerry Weiner
Hon. David Zimmer, MPP
Event Committee
Tom Allison
Gail Asper, OC, OM
Natasha Bronfman
Howard Brown
Helen Burstyn
Charles S. Coffey, OC
Nancy Coldham
Mary Cornish
Patrick Dillon
Ranjit Singh Dulai
Hershell Ezrin
Bernie Farber
Shimon Fogel
Nikki Holland
Kathryn Kotris
Daphne Lobo
Colin Lynch
Sylvia Maracle
Norman May
Adrian M. Macdonald
Jacqueline Menezes
Dr. Karen Mock
Berl Nadler
David C. Nahwegahbow
James C. Morton
Joel Reitman
Moshe Ronen
Les Scheininger
Sharon Sholzberg-Gray
Jack Siegel
Sushil Tailor
Larry Tanenbaum, OC
Luong Tran
Meagan Trush
Marcel Wieder
Event Details
King Edward Hotel, 37 King Street East, Toronto
5:30 pm: Reception (Cocktails & Food Stations)
7:00 pm: Dialogue on Pursuing Justice
8:00 pm: Dessert Reception
$300 ($339 with HST): includes Cocktails, Dialogue and Dessert Reception
$50 ($55.50 with HST): includes Dialogue and Dessert Reception (students only)
The Project
The Pearson Centre's new Pursuing Justice Project will focus on advancing justice, diversity and inclusion as key underpinnings of a peaceful and successful country.
Canada is a society built on diversity; our national challenge is to always seek the opportunities and overcome the challenges inherent in that diversity.
Keynote Speaker
The Honourable Irwin Cotler has been a Canadian and international leader on the advancement of justice and human rights for over four decades.
He was elected as the Member of Parliament for Mount Royal in 1999, served as Minister of Justice and Attorney General from 2003 to 2005 and retired effective the recent federal election.
Throughout his career his advice and support have been sought the world over. He is a Canadian leader on issues of diversity and inclusion in our constantly evolving society.
For further information, contact:
Andrew Cardozo, President
acardozo@thePearsonCentre.ca
613-295-1260
Gary Gladstone, Director, Outreach
ggladstone@thePearsonCentre.ca
416-830-4313
The Pearson Centre for Progressive Policy is a registered Not-For-Profit, HST #82476 5846 RT0001
We would like to thank the following Sponsors for their support of the Pursuing Justice Project
Superior Level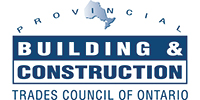 District Level